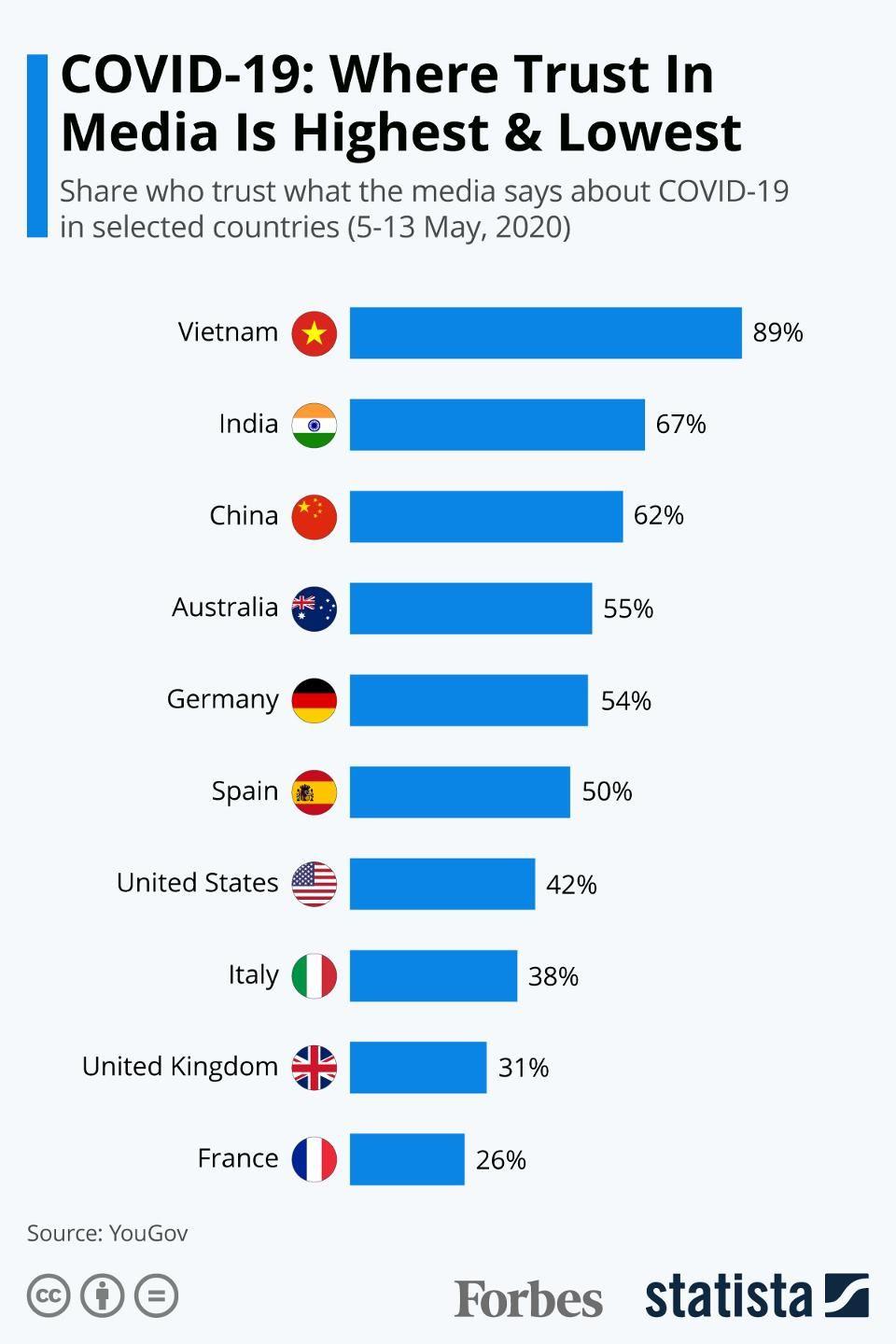 YouGov: Vietnam has the highest trust in COVID-19 media coverage.
It is followed by India with 67 percent and China 62 percent.
In Germany, 54 percent of people trust their media's coronavirus coverage, while the rate is 50 percent in Spain, 42 percent in the US and 38 percent in Italy.
The UK's media landscape has been bitterly fragmented and divided by Brexit and it is hardly a surprise that faith in its coronavirus coverage is one of the lowest in the dataset at just 31 percent. Behind the UK is France with only 26 percent.
Source: The World & Vietnam Report